ARCANE ANALOG RANGEMASTER (Germanium Boost)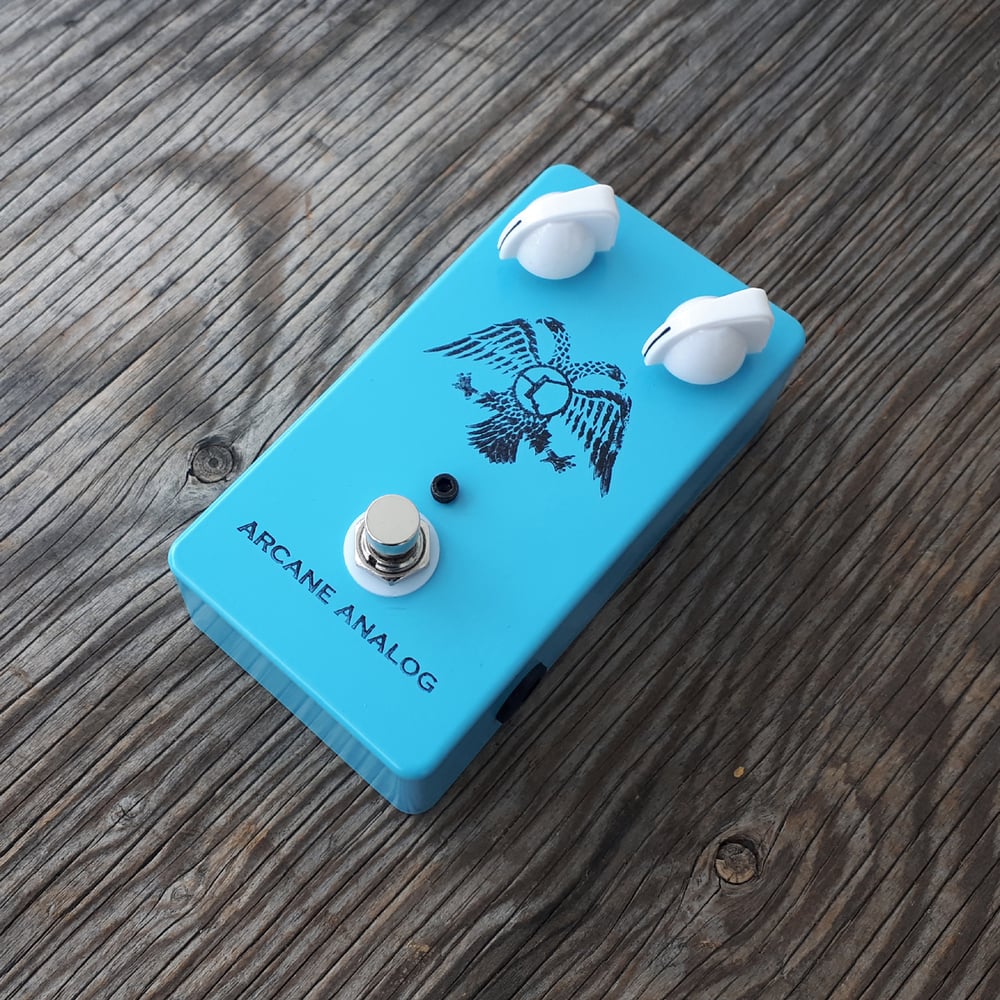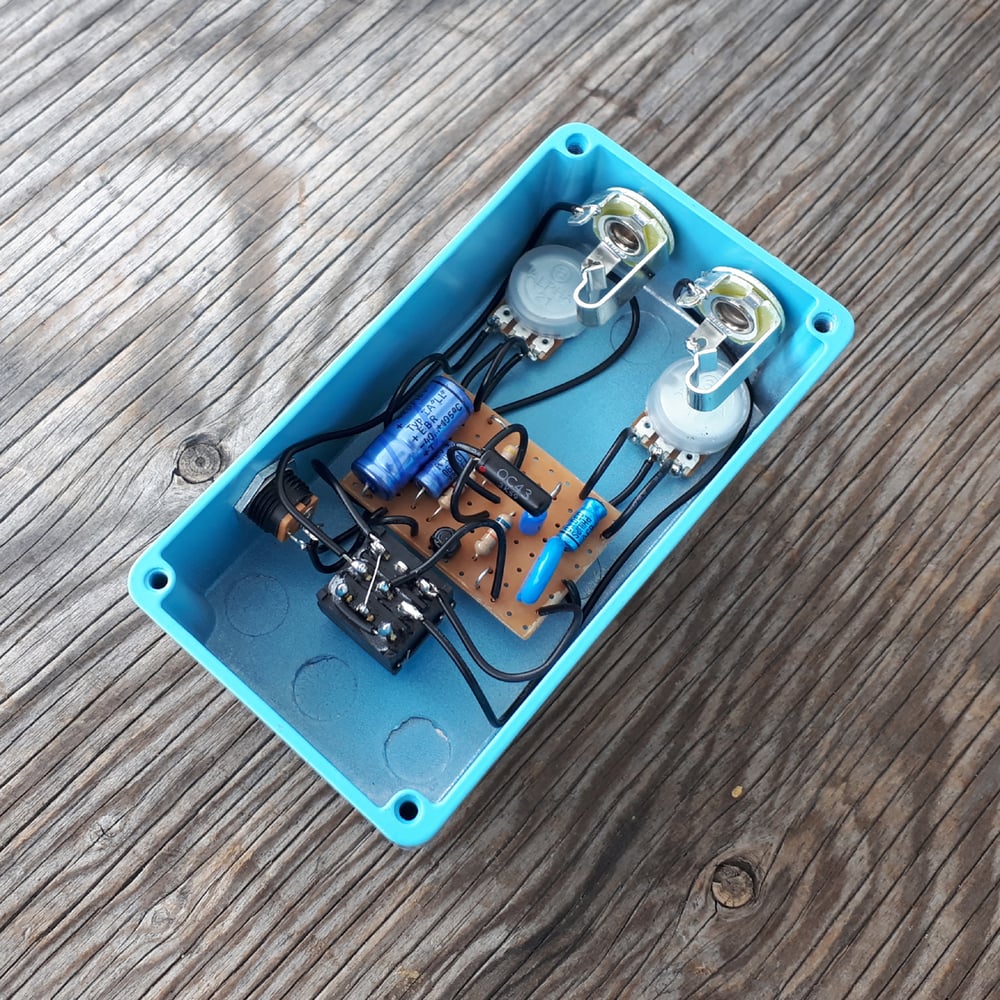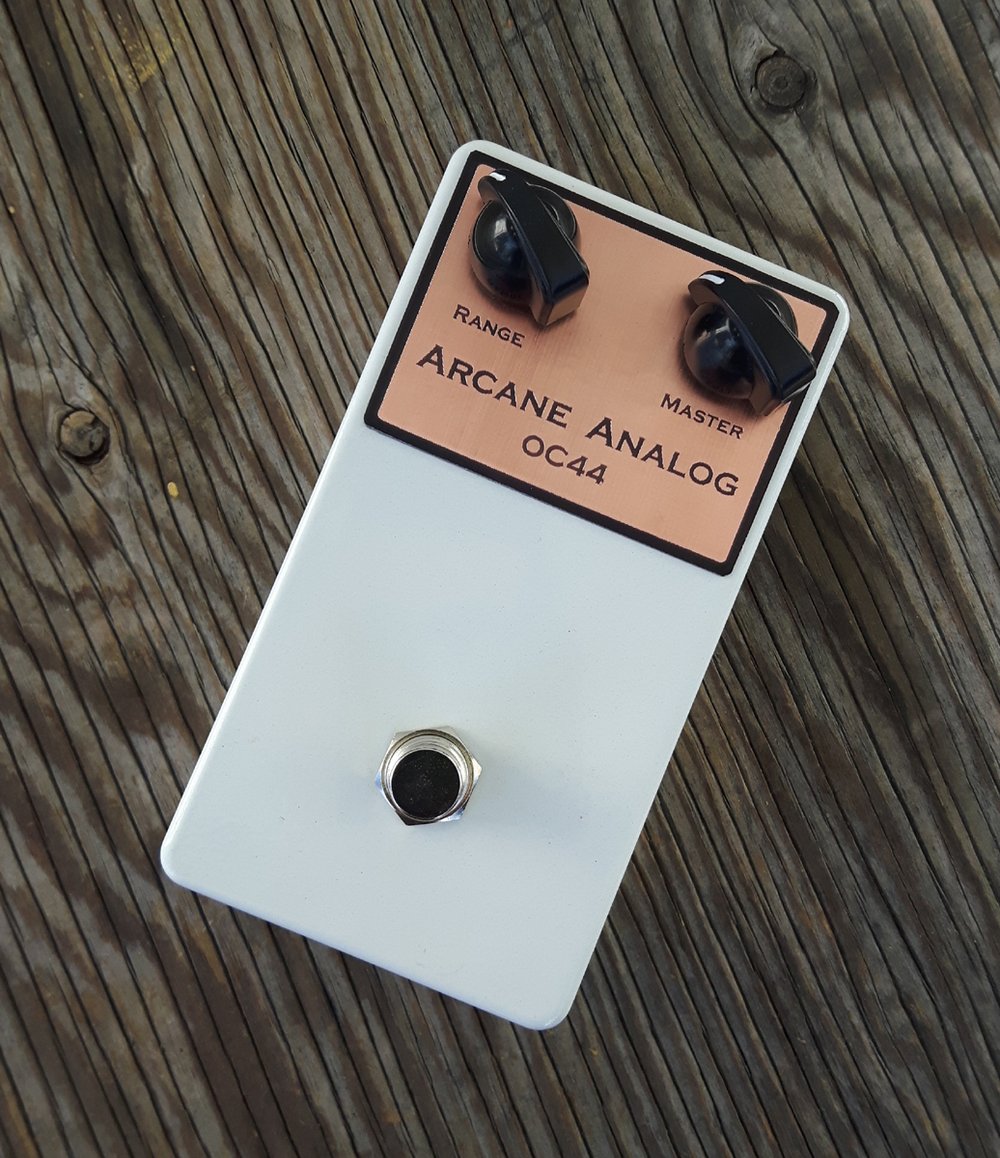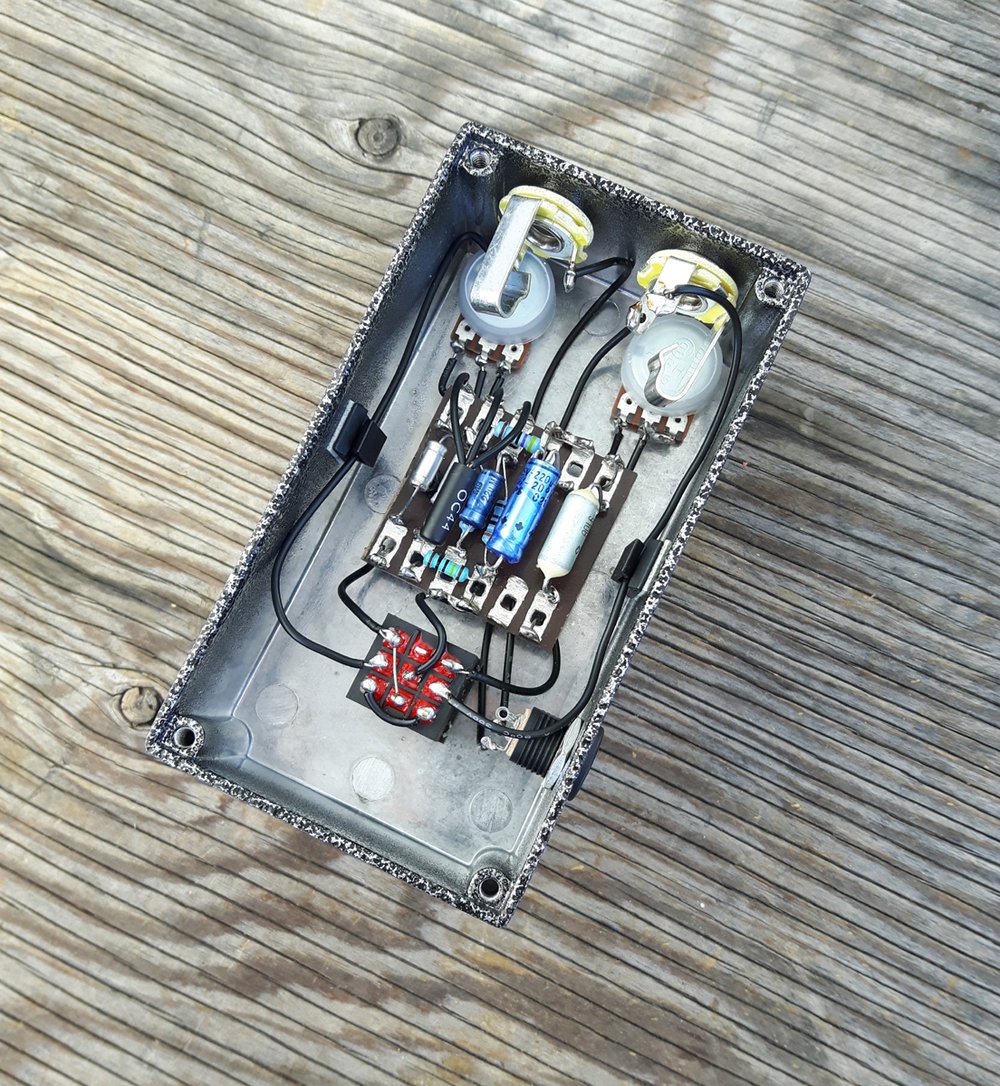 These are much more flexible than typical Rangemaster and the majority of boutique clones offered as the tone/range control allows you to dial in the amount of treble/bass that works with your guitar, amp and sound. In other words, you can get wide range of boost/tone options that can be tailored to your playing.
Each pedal has a hand selected NOS black glass OC44, OC71 or OC139 germanium transistor. Player's choice! Other transistors are available upon request. What would you like to try? Each transistor is selected for low noise, sonic flavor and is carefully biased for optimal sound and performance. As always, customization is available.
These pedals have quality components throughout and feature true bypass switching and custom etched enclosures. Each pedal is etched and unique!
Features:
-100% Hand Crafted and Hand Wired
-Custom Made Enclosure w/ Inked Graphics or Optional Faceplate
-Veroboard Construction (Tagboard Available)
-True Bypass Switching
-Player's choice of a NOS OC44, OC71, OC139 or Russian Germanium Transistor. Other options are available as well.
-Quality components throughout including BC/Philips Electrolytic Caps and Neutrik jacks.
-Each pedal comes with a one year parts and labour warranty with the owner responsible for all associated shipping costs.
Please note that these are made to order which provides an opportunity to customize your pedal. Build time for these is usually 4 weeks. Please let me know if you have any questions.
Please 'click' on the link for a larger image.