BUZZSAW (Buzzaround)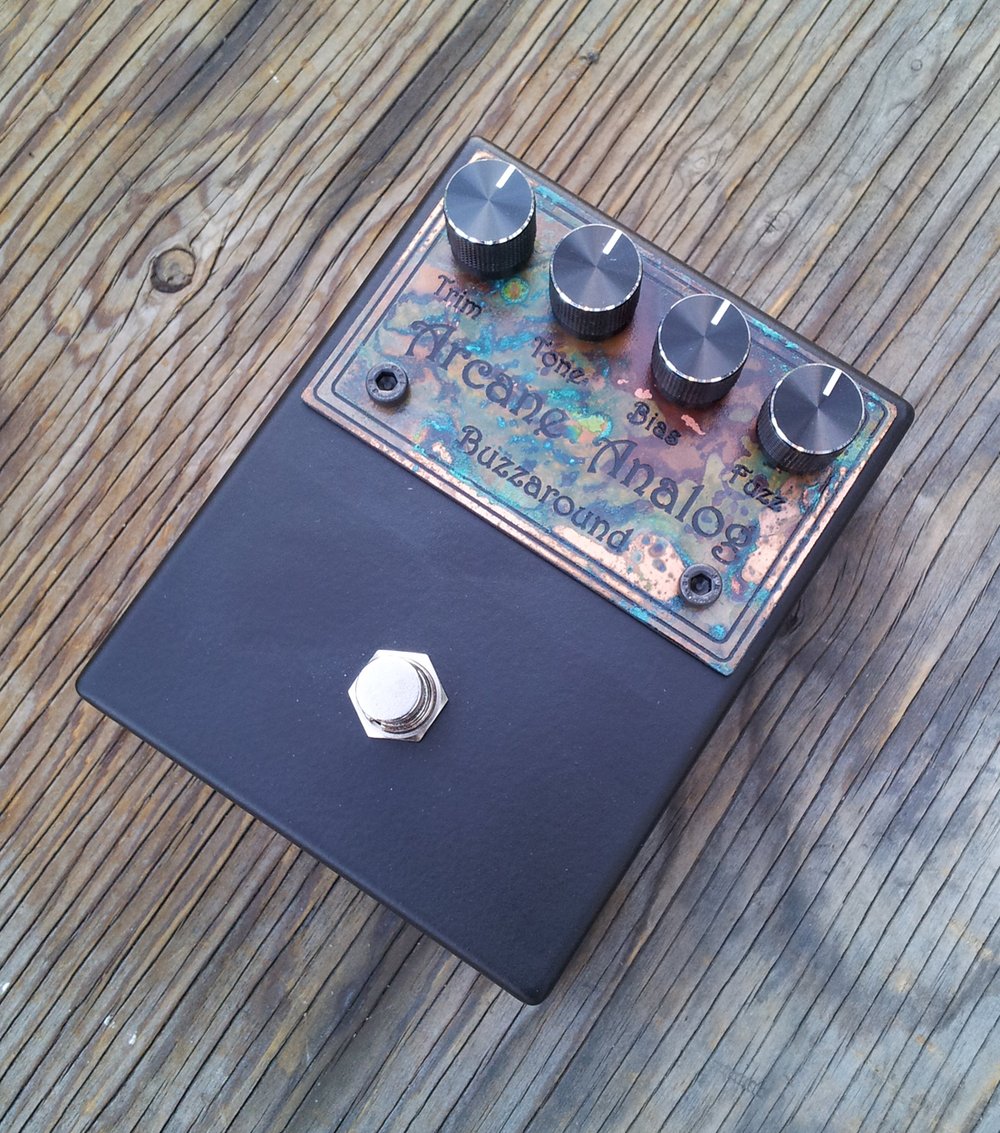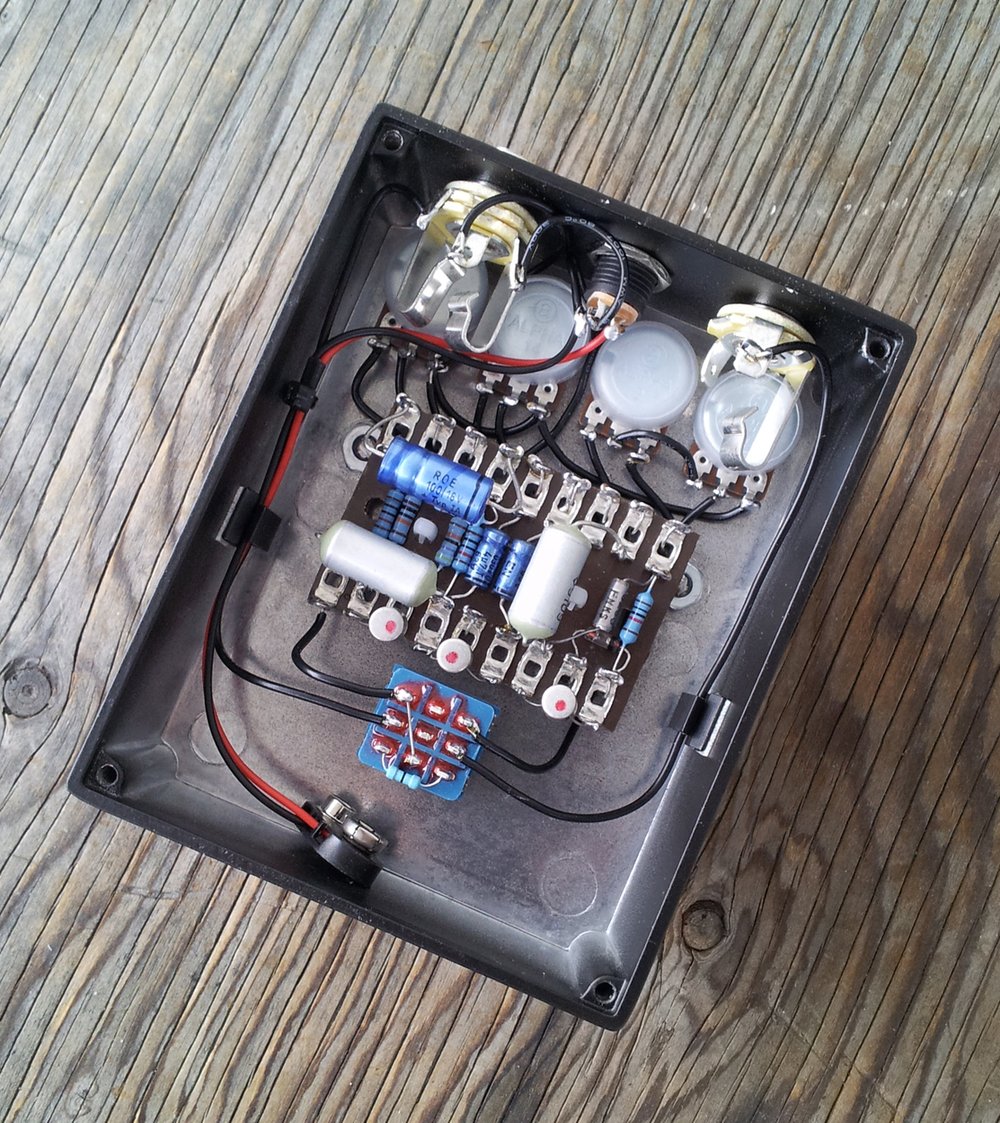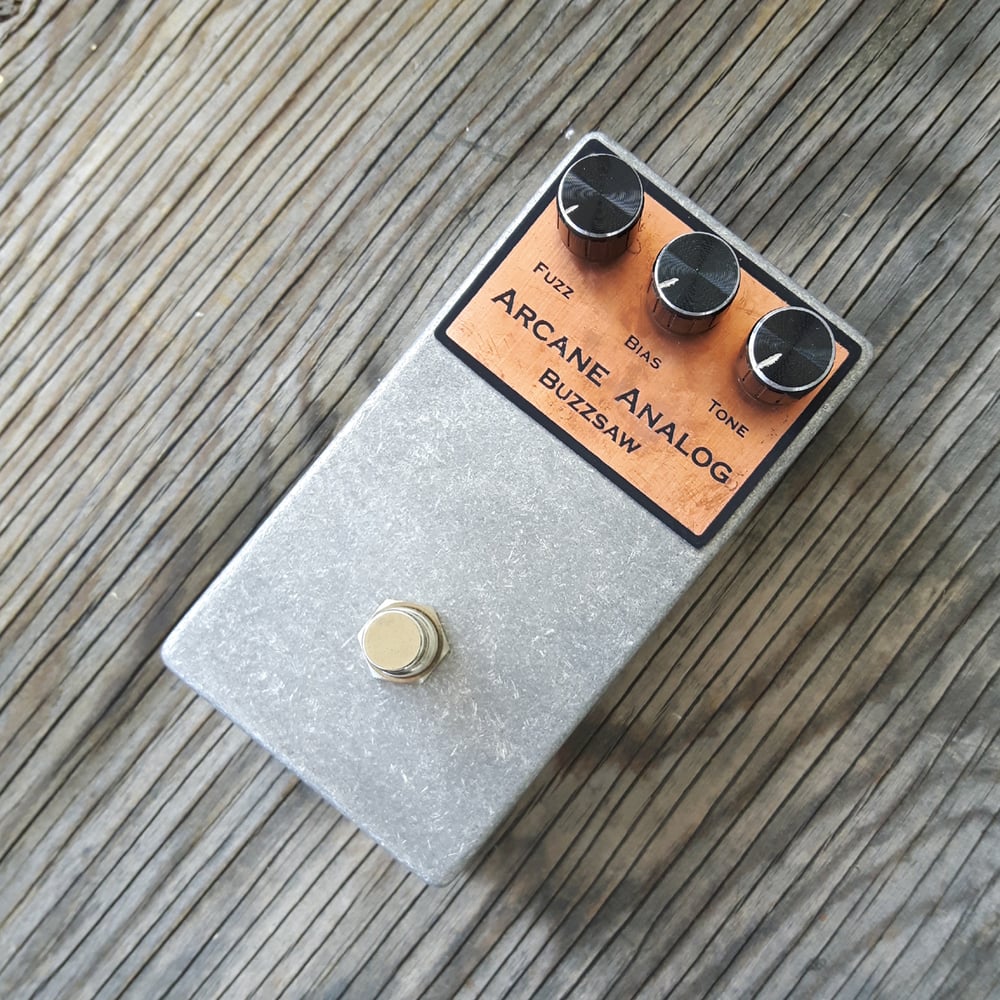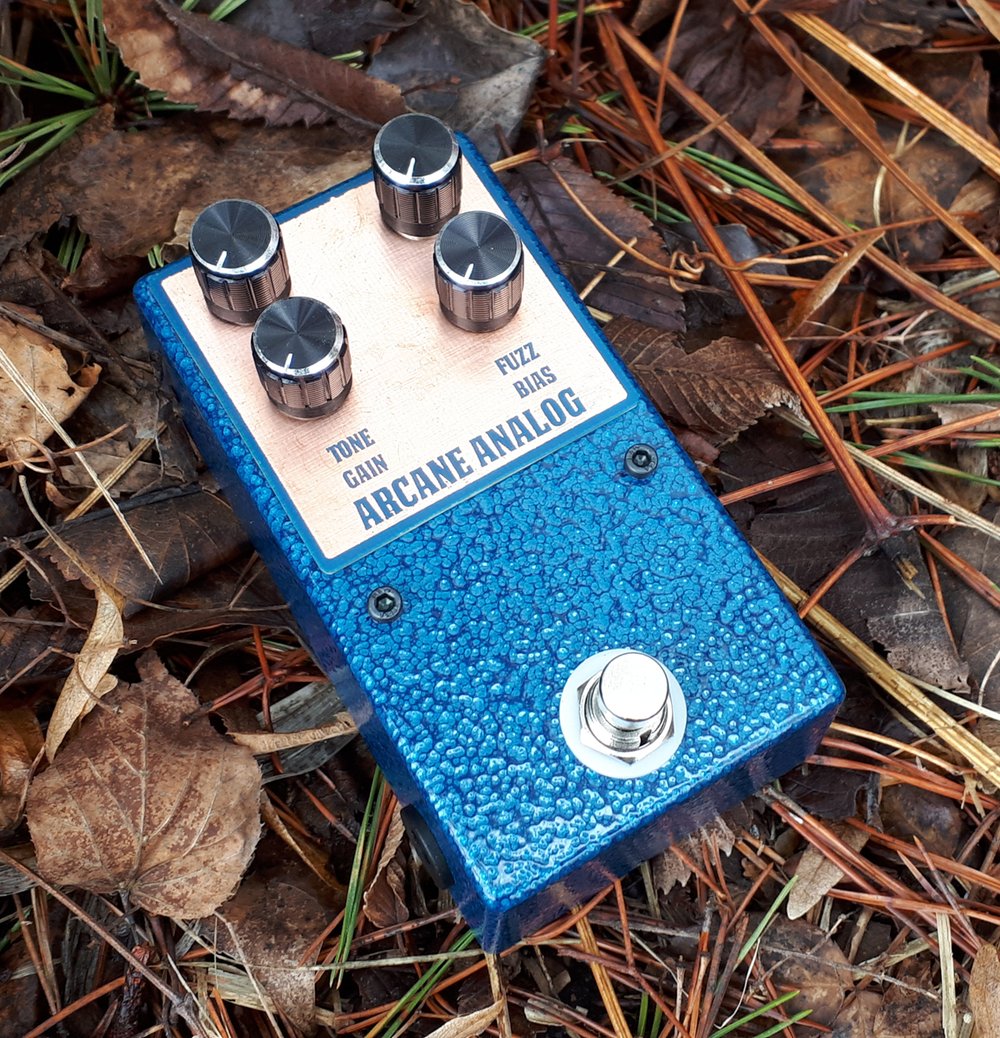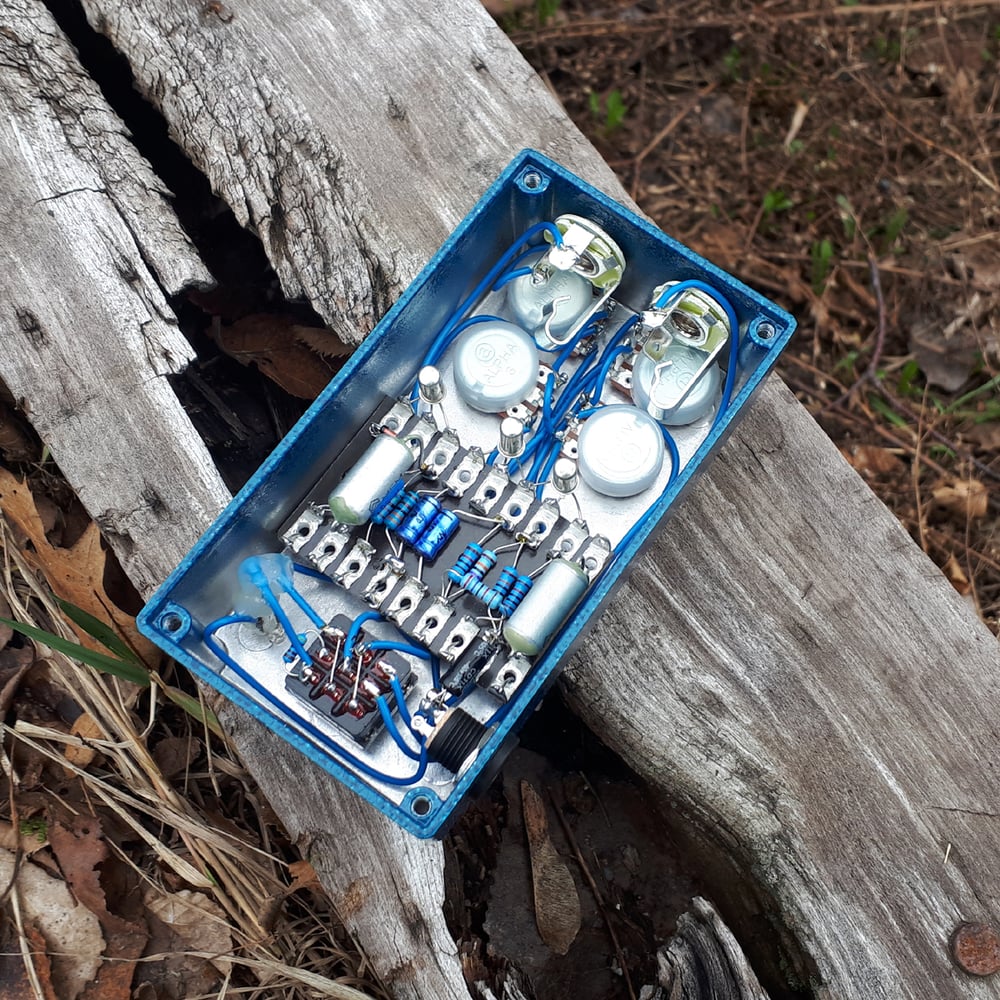 The Buzzsaw is a tribute to the almighty Baldwin Burns Buzzaround fuzz. The circuit remains true to the original but the optional addition of a master volume control provides the modern player with much more control, versatility and utility.
These pedals cut through a mix like an axe through bone. The Buzzsaw has a tight low end, fat mids and sustain for days. The result is a thick and chewy fuzz that provides both vintage and modern fuzz sounds. These have the typical controls of the Buzzaround: Timbre (Tone), Balance (Bias) and Sustain (Fuzz) along with an optional Master Volume (players choice). The Master Volume allows the player to use the full range of sounds available without the potential for a huge unwanted increase in volume occurring at higher gain settings.
The beating heart of the pedal consists of three hand-selected NOS germanium transistors chosen to provide maximum fuzz while retaining note/chord clarity and rich harmonic content. The pedal uses only top quality components and shielded wire for low noise operation.
Please 'click' on the link for a larger image.
Features:
-100% Hand Crafted and Hand Wired
-Tagboard Construction (just like the original)
-True Bypass Switching
-NOS Trio of hand selected Germanium Transistors
-Quality components throughout including BC/Philips Electrolytic Caps and Neutrik jacks.
-Each pedal comes with a one year parts and labour warranty - the buyer is responsible for any and all shipping costs associated with the repair.
Options include a Master Volume, upgraded capacitors and/or and LED.
The pedals pictured are sold but provide you with a sense of what your pedal can look like - lots of colours are available. Please note that these are made to order which provides an opportunity to customize your pedal. Build time for these is usually 3-4 weeks.