FACEBENDER / RANGEBENDER (Rangemaster + Fuzz Face / MK1.5 Tonebender)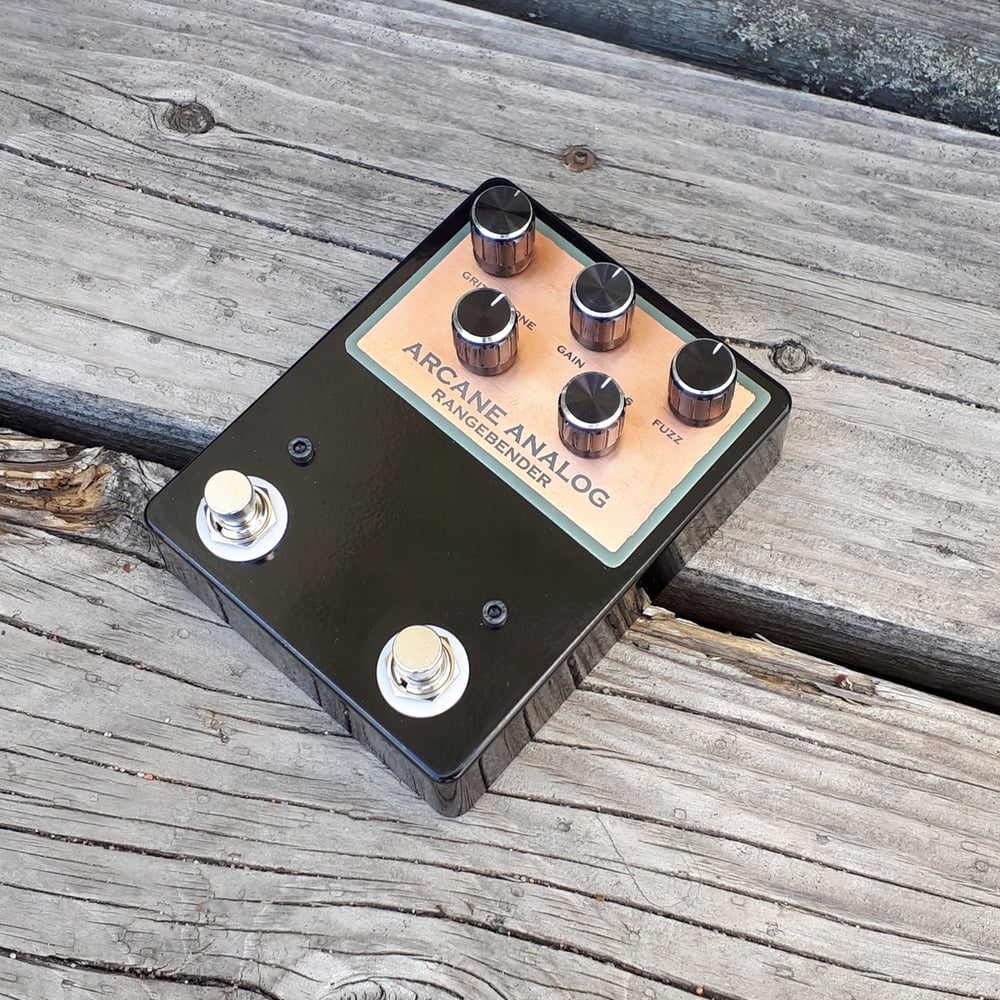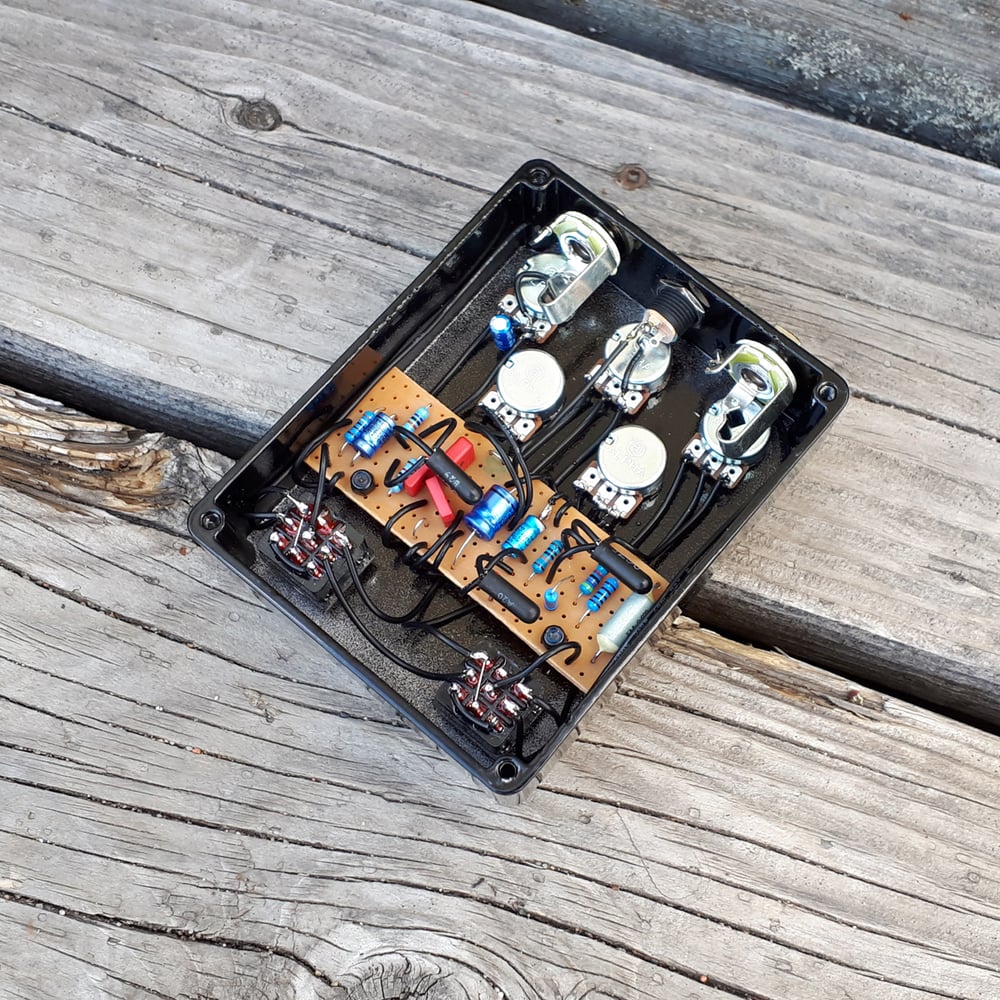 The Facebender and the Rangebender are basically a Rangemaster feeding a Fuzz Face or a MK1.5 Tonebender (player's choice). You can use them separately and when you combine the two you have something that resembles a fire-breathing MKII Tonebender. The standard transistors are negative ground pedals so you can daisy chain them on a standard power supply. That said, I have many transistor options available. Please inquire and we can discuss what would work best for your sound.
Standard Features:

-100% Hand Crafted and Hand Wired
-True Bypass Switching
-NOS Trio of hand selected transistors
-Each pedal comes with a one year parts and labour warranty - the buyer is responsible for any and all shipping costs associated with the repair.
Customization is available and includes but is not limited to side or top mounted jacks, the addition of a DC jack, the addition of an LED, the circuit tweaked for more output volume, various transistor options, premium tagboard or your choice of classic, low or high gain transistors.
Build time is 4 weeks for customized pedals. Please send me a message with your order if you would like any custom options.