ZONK MACHINE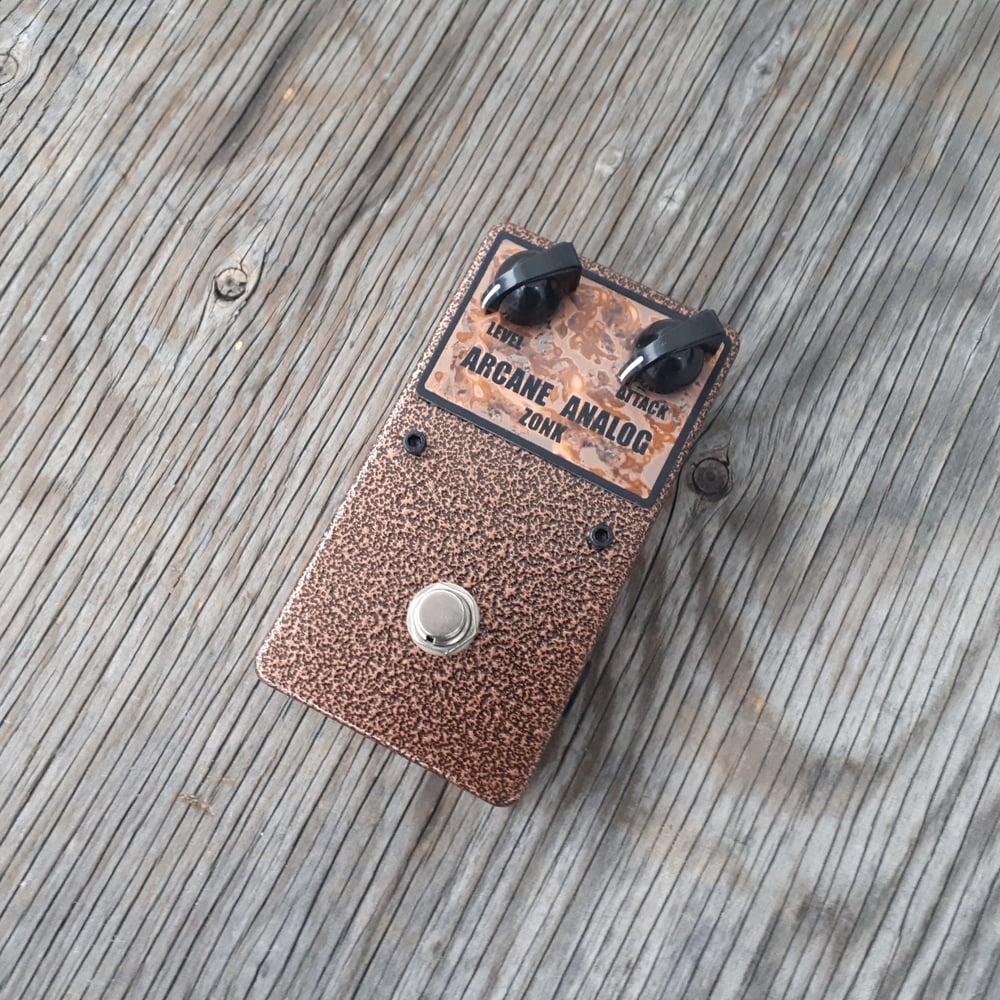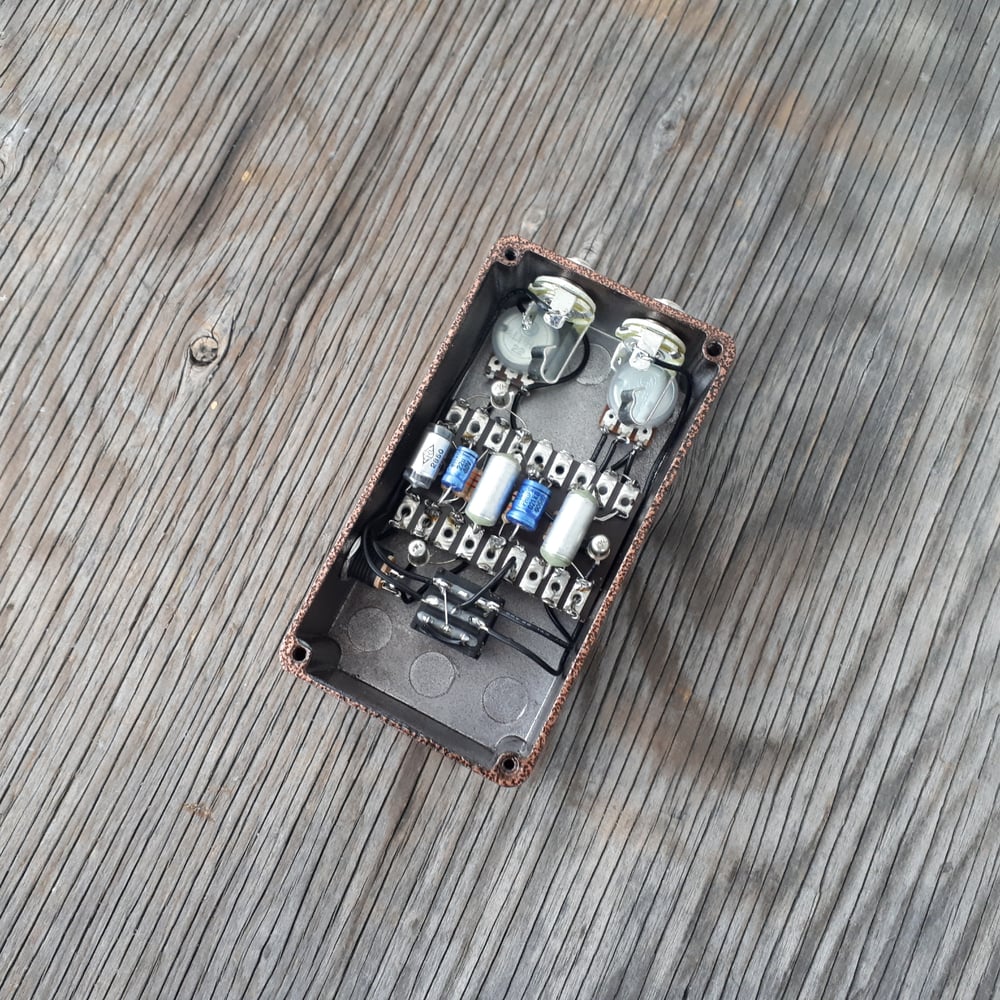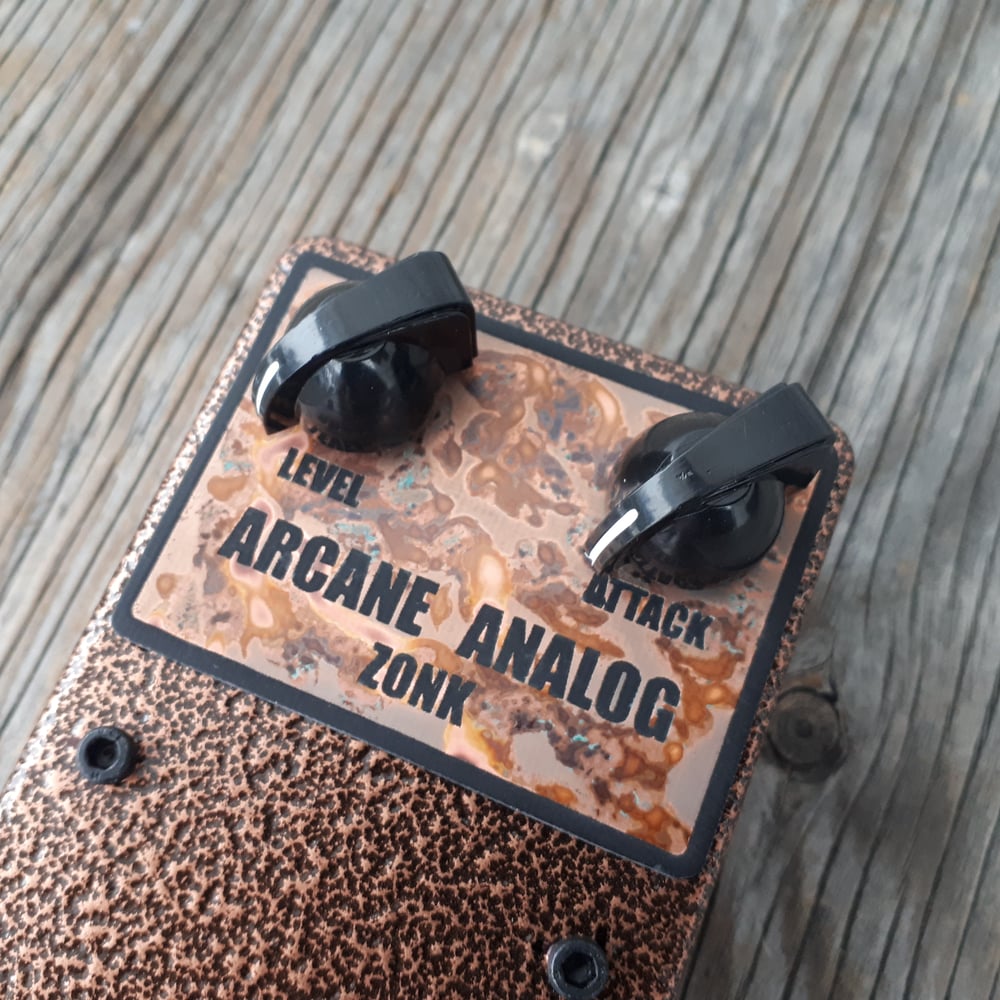 This is a classic Zonk Machine built on tagboard and finished with AC125 transistors and DC power. This is the exact pedal pictured and I only have one of these available.
Features:

-100% Hand Crafted and Hand Wired
-True Bypass Switching
-NOS germanium transistors.
-Quality components throughout including Philips Electrolytic Caps, Ashcroft Capacitors and Neutrik jacks.
-Powder coated enclosure with a custom one-of-a-kind etched top plate.
-The pedal comes with a one year parts and labour warranty - the buyer is responsible for any and all shipping costs associated with the repair.